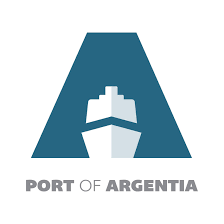 Port of Argentia
Port of Argentia is a heavy industrial seaport located on the southeastern portion of the Island of Newfoundland, in Placentia Bay. Formerly the site of a U.S. Naval Base, Argentia is being redeveloped with a diverse group of port users and tenants involved in marine transportation, manufacturing, information technology, construction, offshore oil, mining and other sectors.
With a strategic location near the main shipping lanes between North America and Europe, Argentia offers well-maintained infrastructure, a highly skilled local workforce, and significant cost advantages.
Why Port of Argentia?

These are just a few of the reasons why you should choose Port of Argentia as the location for your business venture:

Strategic Location – A superb location in the centre of major North Atlantic shipping lanes and access to the world's most affluent markets.
Ice-Free-Port – One of the finest ice-free deep water ports in Atlantic Canada.
Industrial Land - 2,000 acres of developed, flat land zoned for industrial use adjacent to the port.
Skilled Workforce – A highly skilled and motivated workforce on the Avalon Peninsula.
Government Incentives – Major Federal, Provincial and Municipal Government Incentives.
Professional Team - A professional business development team to support your start up or expansion at Argentia.
Cost Savings – Port fees and land lease rates positioned favourably to compete with other port and land authorities.
Markets served:
Renewable Energy
Other energy