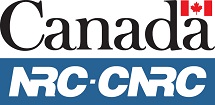 National Research Council Canada
The National Research Council (NRC) is the Government of Canada's premier research and technology organization (RTO). Working with clients and partners, we provide innovation support, strategic research, and scientific and technical services. NRC offers access to world class tow tanks, flumes, wave basins located in Ottawa and St. John's.
NRC's Industrial Research Assistance Program (NRC-IRAP) is Canada's premier innovation assistance program for small and medium-sized enterprises (SMEs). It is a cornerstone in Canada's innovation system and regarded world-wide as one of the best programs of its kind.
Service Provided:
Ocean Technology
Research & education
Engineering
Professional Services
Government
Certification
Software / modelling
Markets served:
Aerospace
Automotive
Infrastructure / Construction
Navy / Defence
Renewable Energy
Industrial
Marine / Boatbuilding
Other energy