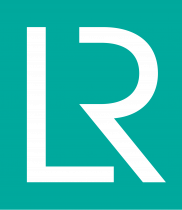 Lloyd's Register Canada Limited
Lloyd's Register is a global professional services company specialising in engineering and technology for the maritime industry. We are the world's first marine classification society, created more than 260 years ago to improve the safety of ships. Our technical expertise is offered in more than 70 locations, serving clients based in 182 countries.

Our Marine and Offshore business is a leading provider of classification and compliance services to the marine and offshore industries, helping our clients design, construct and operate their assets to the highest levels of safety and environmental compliance. In the race to zero emissions, our solutions, technical expertise and industry-firsts will support a safe, sustainable maritime energy transition.

In the drive for efficiency in the ocean economy, our Maritime Performance Services enable businesses to reach their full potential – now and into the future. We offer our clients advice, support and solutions on fleet management, fleet optimisation, business operations, risk management, emergency response, fuel testing and maritime training.

Service Provided:
Certification
Professional Services
Engineering
Markets served:
Renewable Energy
Other energy