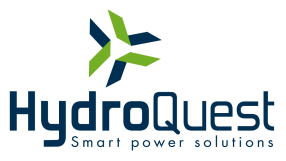 HydroQuest
The information provided in this profile was gathered from open-source research by Marine Renewables Canada staff. It may be out-of-date or inaccurate. If you wish to report an inaccuracy, or if you represent this organization, please get in touch with us.
HydroQuest is a leading and well established turbine technology provider and independent producer of clean renewable energy. HydroQuest is committed to producing commercially viable technologies that will work effectively and in harmony with the local environments, and communities while producing clean, safe, renewable energy. HydroQuest is developing its proprietary technology specifically to safely extract the maximum amount of energy and provide the maximum benefit to the communities it services and works with. Whether they are smaller communities, or communities spread over larger areas and possibly several nations with needs for a clean, reliable and competitive alternative to fossil fuel sources of energy.
HydroQuest has already established a number of water flow energy generating projects in a number of areas of the world. These to date have mainly been "In river" and "Ultra Low Head" projects, i.e. 3 commercially viable operating projects with the first starting operation in 2013 in French Guiana and then two other projects starting in 2019. All have operated with low down time and maintenance requirements.
In 2016, HydroQuest was the winner of a call for projects issued by the French government for the installation of a 1 MW tidal turbine at the Paimpol-Bréhat test site in Brittany. In April 2019, HydroQuest installed and commissioned this turbine, which is called OCEANQUEST. In the late spring of 2021 OceanQuest will have completed 2 years of providing safe, clean, reliable, renewable energy to France and this initial test turbine will be replaced by multiple second-generation turbines. This will commence the development/installation of the multi MW tidal energy pilot farm of Raz Blanchard.
HydroQuest although focused on developing clean energy from water flows, also has the intent to have diversified technologies for clean, reliable and renewable energy production that also take advantage of other clean energy sources, such as air mass flows.
HydroQuest makes this commitment to its customers and their communities. To provide clean, reliable and renewable energy, responsibly. While maximizing benefits to those communities by providing commercially viable energy costs and local benefits such as local employment and technology transfer/manufacturing wherever feasible.