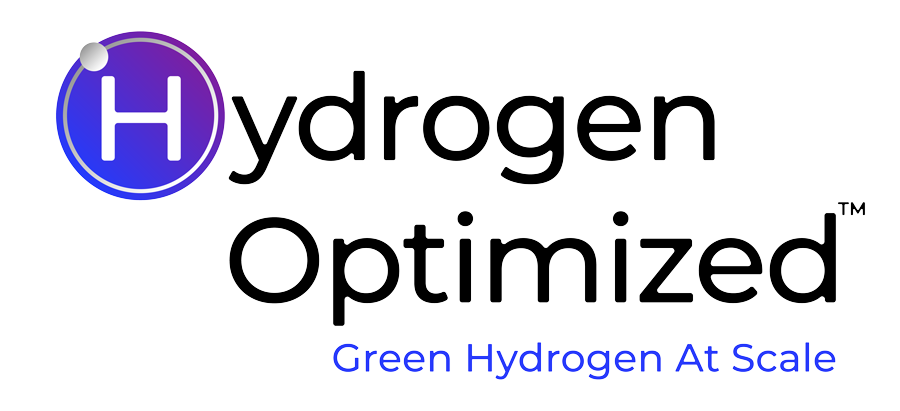 Hydrogen Optimized
Hydrogen Optimized develops and commercializes large-scale Green Hydrogen production systems.
Unique RuggedCell™ Technology

The company's groundbreaking RuggedCell™ high-current water electrolysers convert renewable electricity such as solar and wind power into Green Hydrogen for industry at a significantly lower cost at large scale than other water electrolysers in the marketplace today. Other benefits include:
Simplified, single-plant design
Simple, low-cost maintenance
Long plant life
Cost-effective rectifiers at scale
Smaller footprint
The advancements captured in the RuggedCell design represent a fundamentally different approach that is not found in other electrolysis technology today. This innovative technology is built on a legacy of hydrogen expertise and innovation that runs through four generations of the company's founding Stuart family.
Applications
RuggedCell™ water electrolysis systems are ideal for large-volume, single site applications. They are targeted to major industrial, chemical, utility, transportation and energy end users. Applications include, for example:
Steelmaking
Ammonia production
Major transportation such as mine haulage, shipping and trains
Natural gas blending
Curtailment (conversion and storage) of excess renewable energy
Together these applications represent the largest segment of an overall addressable Green Hydrogen market that Goldman Sachs forecasts could reach US$12 trillion by 2050. In the EU alone, US$475 billion of capital investment in hydrogen infrastructure has been targeted by the EU Hydrogen Strategy, including US$56 billion for electrolysers by 2030. (Goldman)
Large-scale Green Hydrogen supply is ideal for large-scale, heavy-duty transportation applications that require significant power and range. Batteries and small-scale hydrogen supply, in contrast, are better suited to small-scale applications such as automobiles.

Service Provided:
Original Equipment Manufacturer
Markets served:
Renewable Energy
Industrial