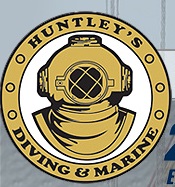 Huntley's Sub-Aqua Construction
As a professional Commercial Construction Diving business, Huntley's Sub-Aqua Construction specializes in many kinds of diving and marine services including, but not limited to: Underwater Inspection, Construction, Maintenance, Repair, Salvage and Environmental Assessments.
Huntley's Sub-Aqua Construction has a close relationship with the practical side of the marine industry. We provide diving services of many kinds, aimed at developing and supporting emerging technologies, advising on projects at all levels, as well as analytical and environmental support services.
** Note:
We provide a 24-hour emergency service : call 1-877-DIVE (3483)
Huntley's Sub-Aqua Construction employs 4-8 highly experienced Commercial Divers who have extensive training with over 20 years experience in every aspect of the Commercial Construction Diving Industry. This includes working on proposed site assessments, construction, maintenance, environmental assessments with extensive experience in the deployment and recovery of research equipment.
Vessel mounted surveys using our certified 42 x 16" work boat "Nova Endeavor." We also provide a wide range of inland Diving Services from
Potable Water Tower inspection and cleaning
to Boat Salvage and Wharf Reconstructions.
Service Provided:
Marine trades & operations
Markets served:
Renewable Energy
Marine / Boatbuilding
Other energy