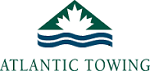 Atlantic Towing
Whether you're moving cargo, vessels or people, you need a partner who understands what makes your challenge unique.
With over 55 years' experience, Atlantic Towing has earned its leadership position around the world. We approach every marine transportation challenge with a dedication to finding the right solution, down the last detail. You can depend on trained, experienced crews in a fleet of state-of-the-art vessels to deliver every time, on time. We're proud of the long-term service relationships we maintain with some of the world's largest companies - further proof of our professionalism and experience. Our commitment to service, quality, safety and the environment have earned us the highest levels of certifications in the Marine Industry.
We offer a range of marine services including Barge Charter, Bulk and Project Cargo Shipping, Harbour and Coastal Towage, Offshore Support Services, Renewable Energy Installation, and Rescue Towing and Salvage Service.
Service Provided:
Marine vessels
Marine trades & operations
Markets served:
Automotive
Infrastructure / Construction
Navy / Defence
Renewable Energy
Industrial
Marine / Boatbuilding
Other energy